Information for Visitors
We invite you to spend time on campus and see the many ways our diverse community brings excitement and discovery to Penn's stately buildings and state-of-the-art facilities.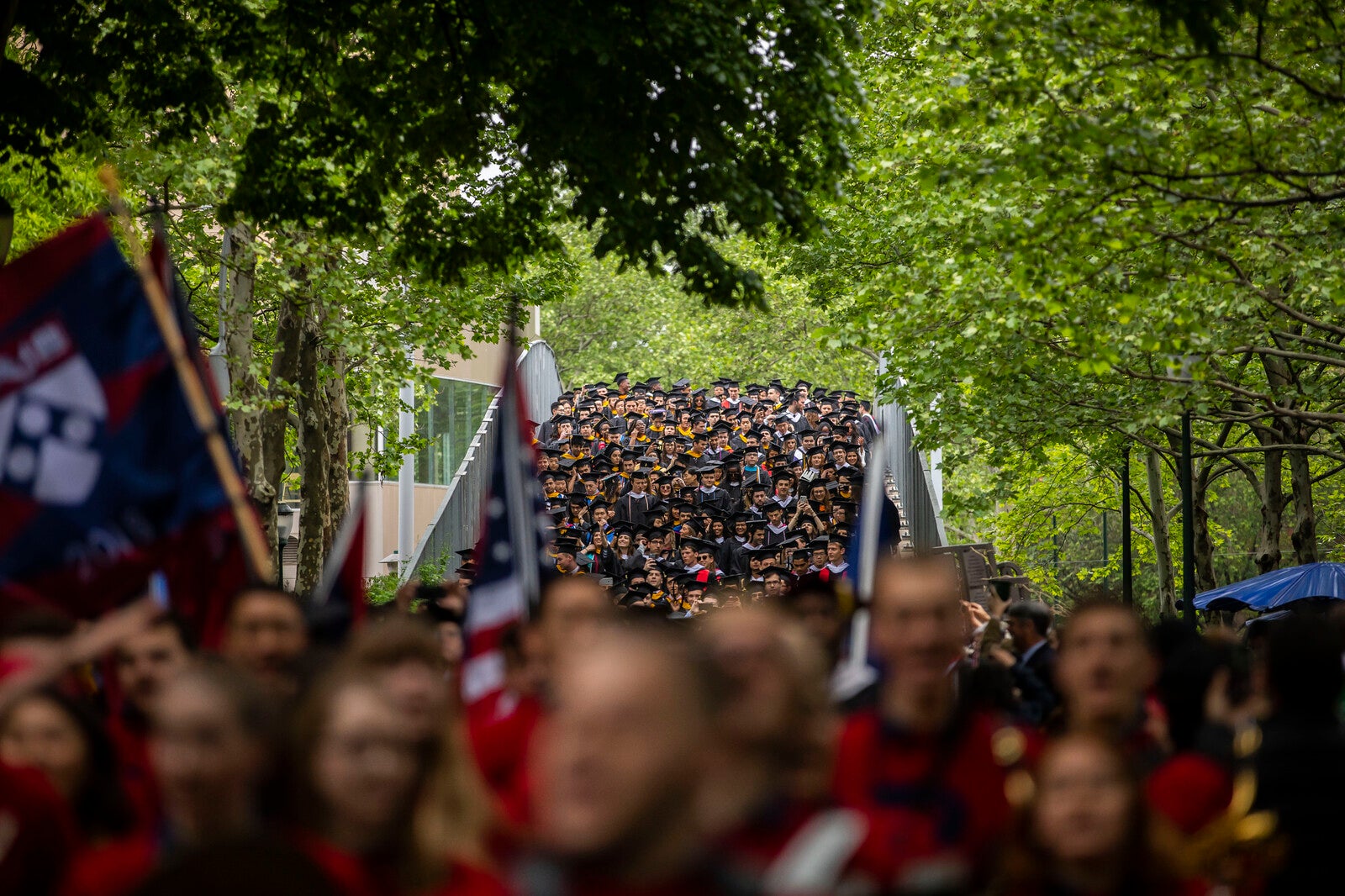 About Penn
When Benjamin Franklin founded Penn, America's first university, he launched a tradition of firsts that has distinguished the University for nearly three centuries and continues to advance higher education around the world.
A central source for comprehensive University news coverage.
Information about the University's full range of communications services, publications and media outlets.
Things to See and Do
A comprehensive list of campus amenities that are open to all, including cultural institutions, athletics facilities, and resources for health care and veterinary care.
Penn is home to a host of world-class museums and galleries and offers a rich array of cultural events, including theater, music, and dance performances.
Covering ten city blocks across Penn's campus are hundreds of retail shops, restaurants, and distinctly West Philly attractions for students and tourists alike. From quick grab-and-go meals to fine dining experiences, retail splurges or just the essentials, SHOP PENN is a great day trip or resource for the Penn community.
Register yourself, your family, or your group of undergraduate students for a campus tour and information session, or download materials to take a self-guided walking tour of campus.
Undergraduate Classroom Visits
Prospective students are invited to learn more about the intellectual life at Penn by attending a class during the academic year.
Penn Virtual Tour
From West Philadelphia to the comfort of your own home, we invite you to explore Penn through a virtual tour of our historic campus. Get a glimpse inside our state-of-the-art classrooms, hear from current students and faculty, and catch live performances by members of our community as you stroll down Locust Walk.
Penn Virtual Tour
Travel Information
Helpful resources for traveling to, from and around campus, as well as an interactive parking map and comprehensive list of parking locations.
Detailed directions to our most frequented buildings on campus from the airport, train station, and nearby parking garages.
Walking, biking, and driving maps for the University's schools, hospitals and medical centers. The maps are searchable by public art, athletics, construction areas, and more.
A list of campus, Center City, and airport hotels that offer special rates for individuals or groups visiting Penn. Some also offer meeting and conference services.
The Ruth and Raymond Perelman Center for Advanced Medicine is located adjacent to the Hospital of the University of Pennsylvania.
Resources
Penn provides a safe environment to live, work, and study, thanks to public safety programs and community partnerships.
Phone numbers for fire, police, medical, and weather emergencies, counseling help lines, and how to report phone and data trouble.