Health Sciences
Different communities have different reasons for wanting to wait on this shot. Getting to the heart of those concerns can help meet people where they are.
FULL STORY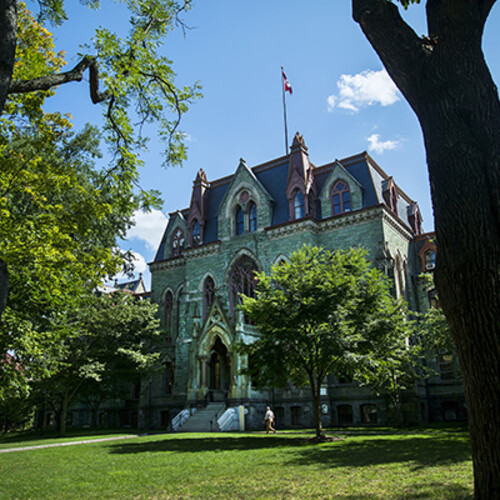 Special Events
The University of Pennsylvania hosts its 265th Commencement Ceremony for the Class of 2021. Qualifying senior undergraduates are invited to attend in-person; friends and family will be able to view the ceremony via webcast. This plan is contingent upon no major change for the worse in the course of the pandemic.
Wellness
Health Advocate leads this training sessions for leaders to better support the emotional well-being of their teams. Leaders are coached on how to navigate a successful confrontation and understand the dangers of enabling.
Talks
WDAS and Power 99 are stopping music to host "Street Talk," a one-hour live event with radio DJs, the Black Doctors Consortium, and reporters from FactCheck.org Lori Robertson and D'Angelo Gore. They will discuss the vaccination effort and debunk common myths.
The Power of Penn Campaign is about opportunities that transform lives, ideas that spark solutions, and actions that change the world.
The Power of Penn
The Penn Compact 2022 motivates community members to innovate, be radically inclusive, and positively impact their local, national, and global communities.
PennCompact 2022
Penn Priorities
A look at a few of our big picture priorities that improve Penn as we create knowledge to benefit the world.