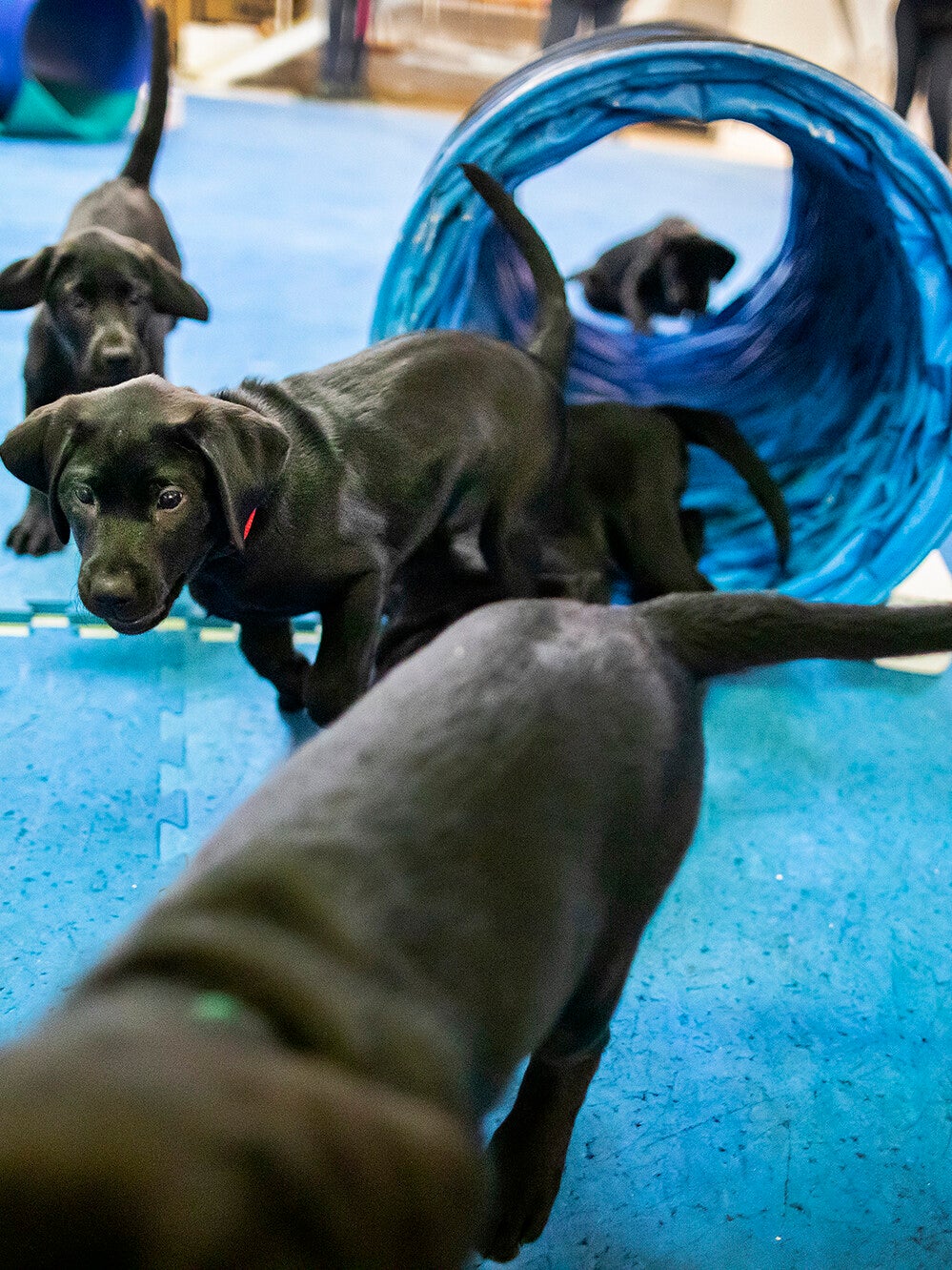 Campus & Community
Inspired by her experience caring for working dogs following 9/11 at Ground Zero, Penn Vet Working Dog Center Director Cynthia Otto's initial vision has grown into a thriving organization with a mission to use science to improve the breeding, training, care, and effectiveness of working dogs.
FULL STORY
Wellness
The Wharton School invites students to take a break from studying and participate in this one-mile color run or walk through Penn Park. Admission is free and food and drink will be provided.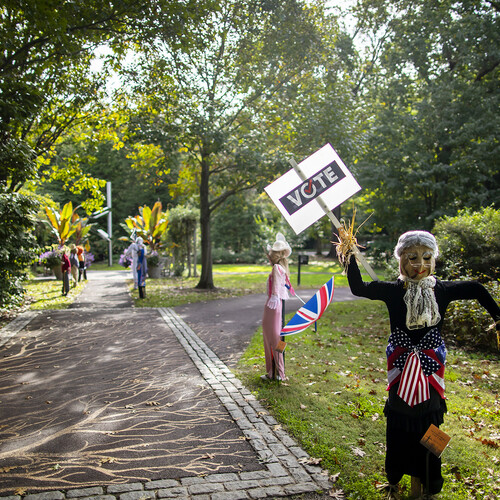 Special Events
Morris Arboretum's 15th Scarecrow Design Contest is a chance to re-create a scarecrow version of your favorite spooky Halloween character for display from Oct. 1 through Oct. 31. Visitors will vote for their favorite scarecrow online to determine the winners for up to $250 as a cash prize.
Ends September 27, 2022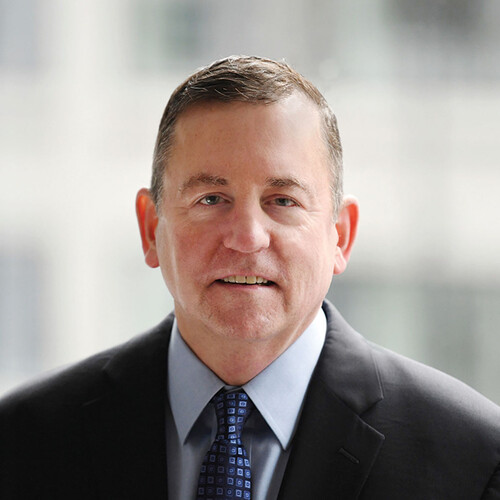 Talks
As part of "The World Today," Perry World House welcomes Barron Segar, CEO of World Food Program USA, to examine the impacts of the pandemic, climate change, and conflict on global food security. The session is moderated by Jennifer Pinto-Martin, the Viola MacInnes/Independence Professor in the Biobehavioral Health Sciences.
Your support ignites change locally and globally, transforming Penn into a powerful engine that advances knowledge for society's greatest good.
Support Penn
The Penn community should remember that our decisions impact the lives and health of students, classmates, colleagues, and our West Philadelphia neighbors.
Penn Cares
Penn Priorities
A look at a few of our big picture priorities that improve Penn as we create knowledge to benefit the world.
Equal Opportunity and Nondiscrimination at Penn
The University of Pennsylvania values diversity and seeks talented students, faculty and staff from diverse backgrounds. The University of Pennsylvania does not discriminate on the basis of race, color, sex, sexual orientation, gender identity, religion, creed, national or ethnic origin, citizenship status, age, disability, veteran status or any other legally protected class status in the administration of its admissions, financial aid, educational or athletic programs, or other University-administered programs or in its employment practices. Questions or complaints regarding this policy should be directed to the Executive Director of the Office of Affirmative Action and Equal Opportunity Programs, Franklin Building, 3451 Walnut Street, Suite 421, Philadelphia, PA 19104-6106; or (215) 898-6993 (Voice).