Facts
The University of Pennsylvania by the numbers: enrollment, tuition, employment, faculty size, annual budget, and more.
Undergraduate Admissions (Fall 2019)
Penn received 44,961 applications for admission to the Class of 2023. Of those applicants, 3,446, or 7.7 percent, were offered admission. Ninety-six percent of the students admitted for Fall 2019 came from the top 10 percent of their high school graduating class. The middle 50% of scores, as well as the median scores, on each of the two SAT components, are as follows:
SAT Evidence-based Reading + Writing component: 700 to 760, with a median of 740
SAT Math component: 750 to 800, with a median of 780
Undergraduate Graduation Rate
A virtual Convocation for Penn's newest students
Defined by their mission-driven grit and unity as a community, the Class of 2024 is welcomed with open arms—and inspired to 'make the impossible possible'—during such an unprecedented time.
Learn More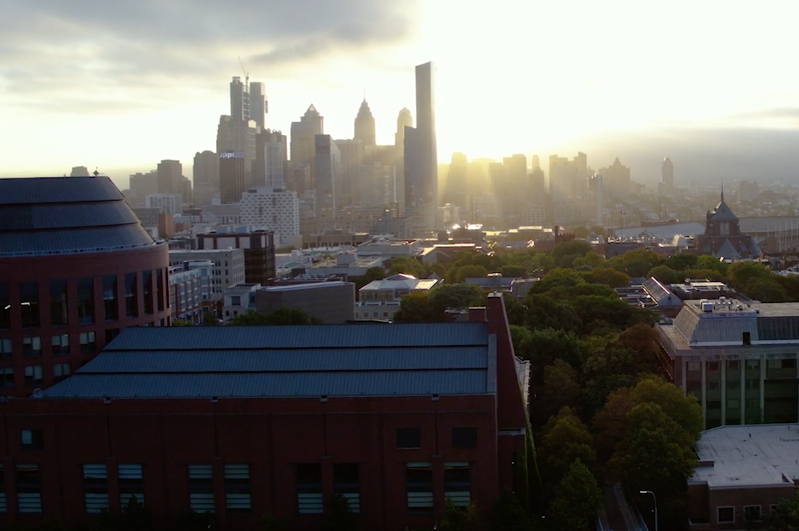 Internationalism (Fall 2019)
A total of 8,379 international students applied for admission to Penn's undergraduate schools for Fall 2019 and 464 (5.5 percent) received admissions offers. Fourteen percent of the first-year class is international students. Penn had 5,333 international students enrolled at all levels in Fall 2019.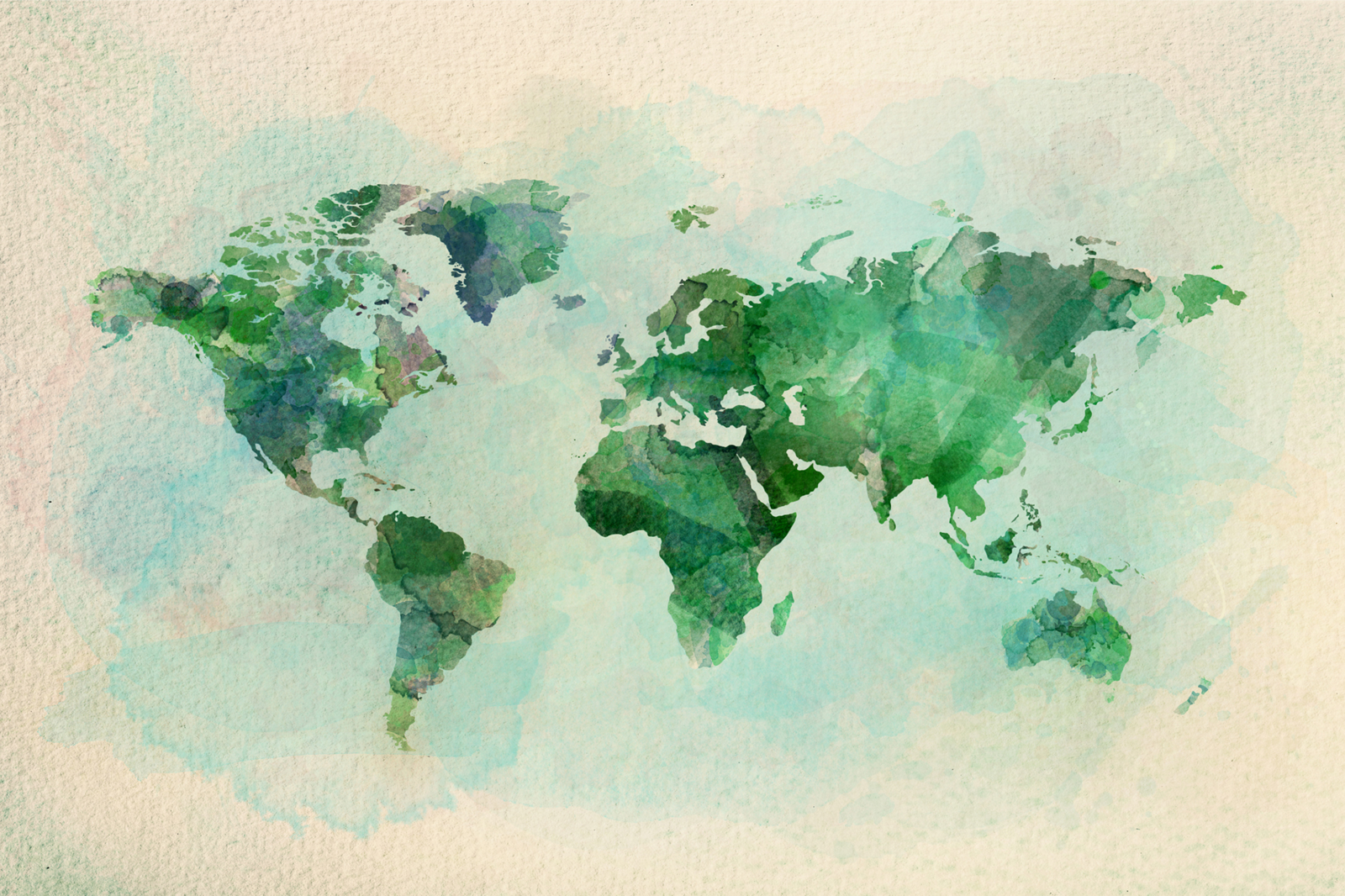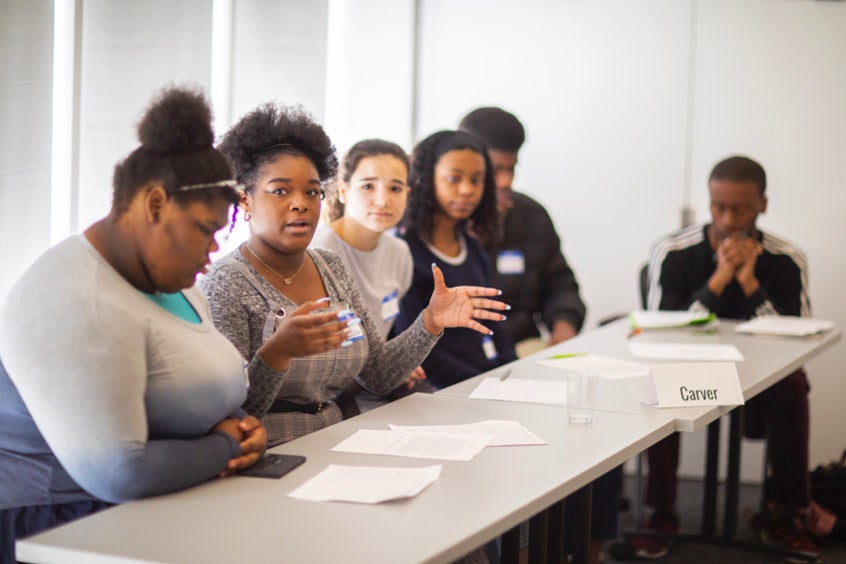 Penn Today
Penn Nursing's innovation ecosystem
In the past five years, the school has been intentional about creating an environment that rewards risk-taking and supports failures. It's led to story slams and accelerators and a shift to an innovation-centric mindset.
Learn More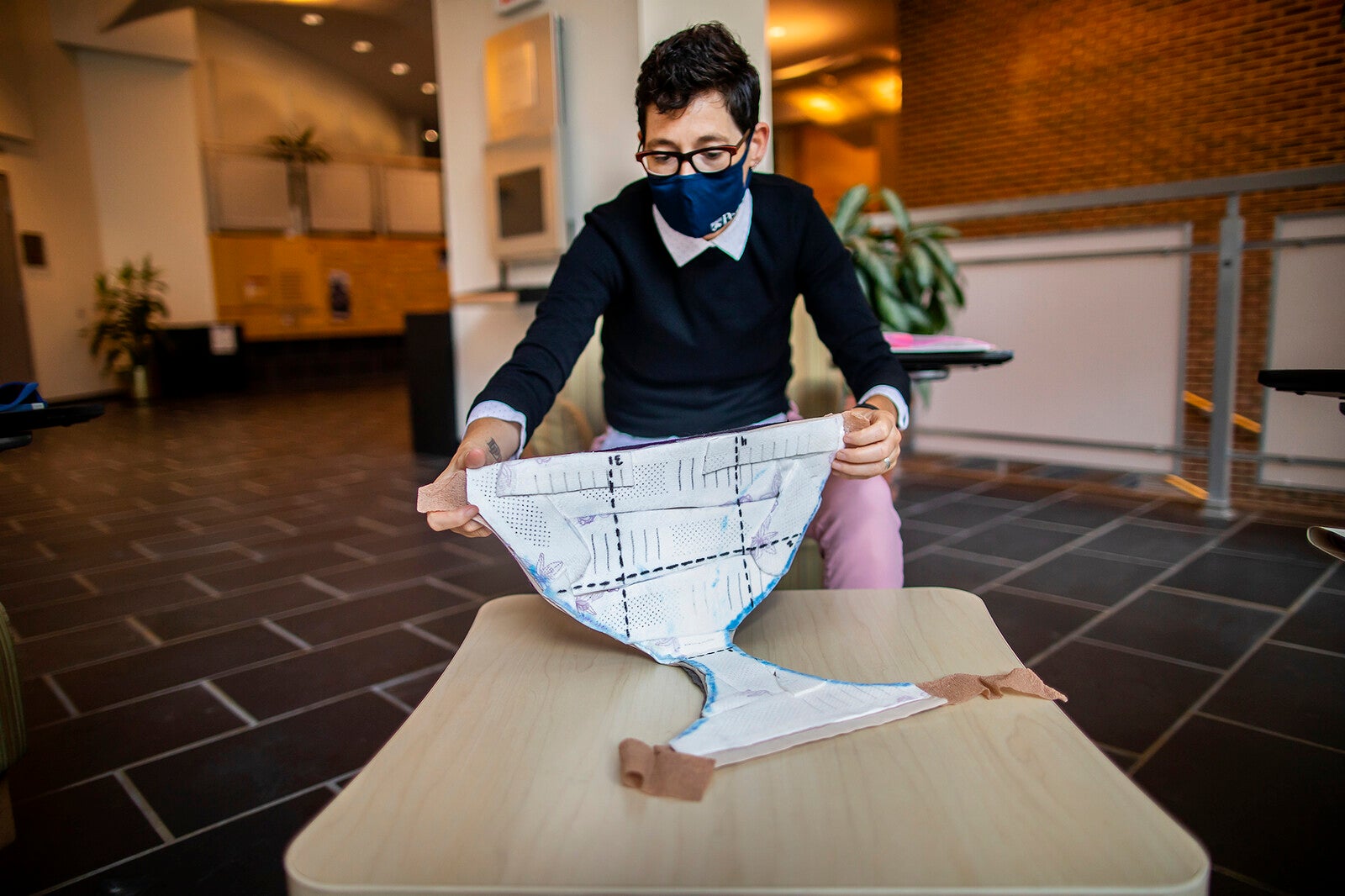 Undergraduate School Populations (Fall 2019)
The College of Arts and Sciences 7,567
School of Engineering and Applied Science 1,860
Graduate School Populations (Fall 2019)
School of Arts and Sciences 2,137
Annenberg School for Communication 69
School of Dental Medicine 695
Weitzman School of Design 788
Graduate School of Education 1,792
School of Engineering and Applied Science 2,225
Perelman School of Medicine 1,998
School of Social Policy & Practice 504
School of Veterinary Medicine 488
A road map for climate action and sustainability
Ten years after releasing its original Climate Action Plan, the University of Pennsylvania has launched the Climate & Sustainability Action Plan 3.0, outlining Penn's goals for improved environmental performance from 2019 to 2024.
Learn More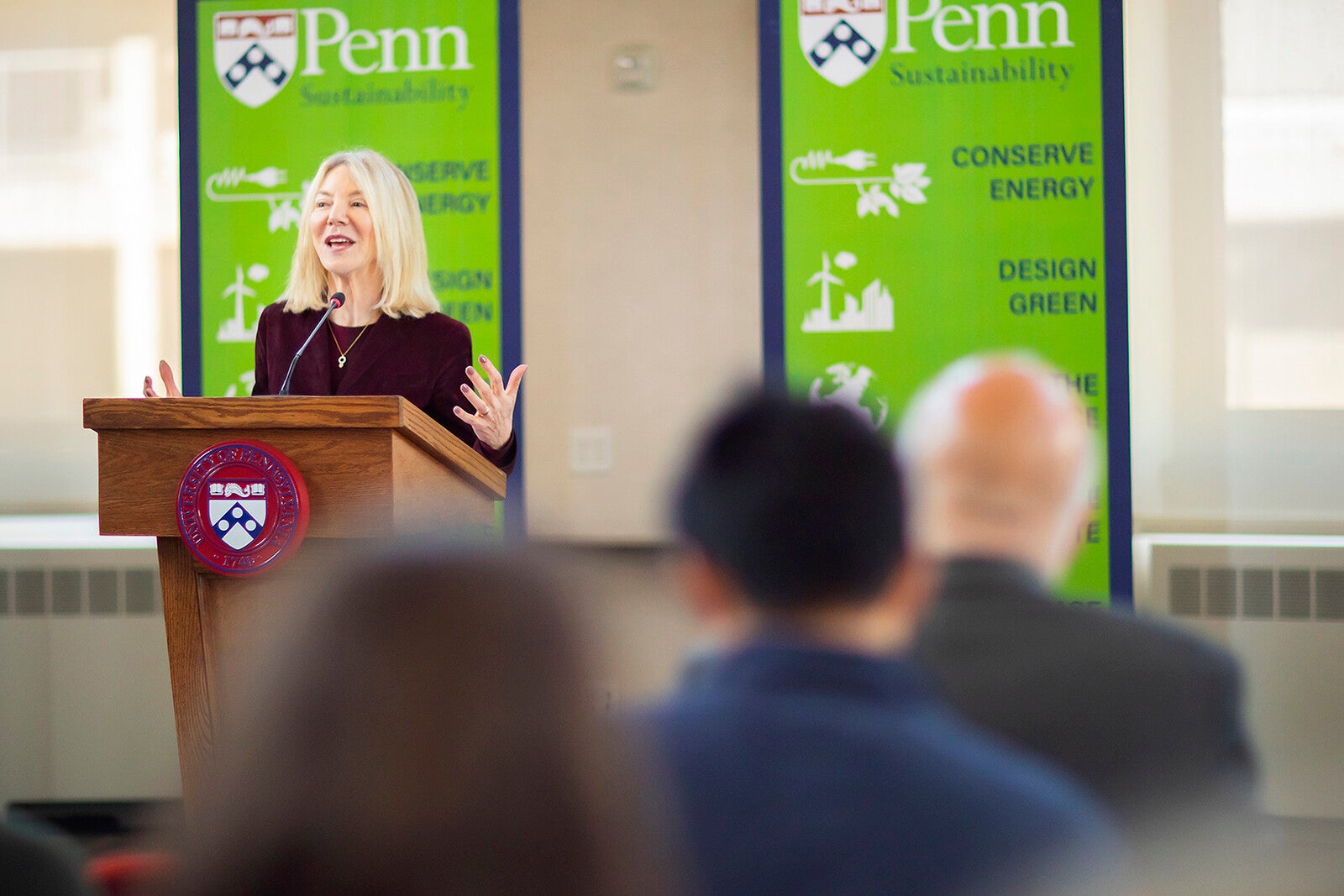 Athletics and Recreation
A charter member of the Ivy League, Penn offers intercollegiate competition for men in 17 sports, including baseball, basketball, cross country, fencing, football, golf, lacrosse, heavyweight rowing, lightweight rowing, soccer, sprint football, squash, swimming and diving, tennis, indoor track, outdoor track, and wrestling. It offers intercollegiate competition for women in 16 sports, including basketball, cross country, field hockey, fencing, golf, gymnastics, lacrosse, rowing, soccer, softball, squash, swimming and diving, tennis, indoor track, outdoor track, and volleyball. During the 2017-2018 academic year, there were 12,402 team members participating in 12 intramural leagues and 20 special events. About 1,200 students were members of 37 active club sports.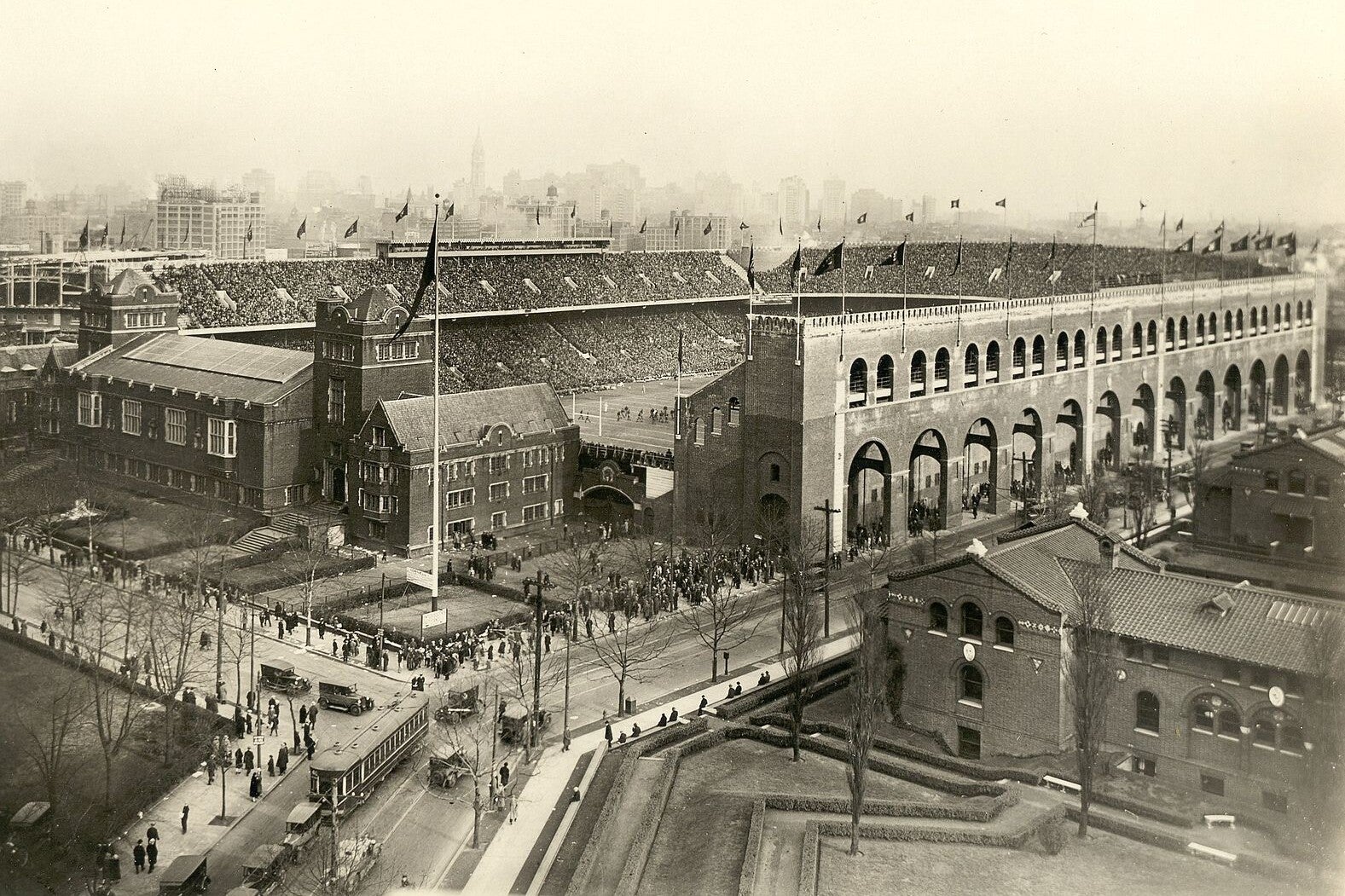 The historic stadium, home to the University of Pennsylvania Quakers and the Penn Relays, recently celebrated its quasquicentennial.
VISIT PENN TODAY
Faculty (Fall 2019)
Standing

2,751

Associated

2,142

Total

4,893

Academic Support Staff

2,348

The student-faculty ratio

6:1
Members of distinction of the faculty, active and emeritus
Members of the Academy of Arts and Sciences

91

Members of the National Academy of Medicine


110

Members of the National Academy of Sciences


43

Members of the American Philosophical Society


31

Guggenheim Fellowships


177

Members of the National Academy of Engineering



16
In the past two decades, the faculty has been home to:
MacArthur Award recipients


10

National Medal of Science recipient

1

Nobel Prize recipient


1

Pulitzer Prize recipients

4
Staff (as of November 2018)
Total regular workforce of faculty and staff

18,000+

University of Pennsylvania Health System workforce, including the Hospital of the University of Pennsylvania

23,275

House staff of the University of Pennsylvania Health System

1,314
Academics
Total undergraduate majors currently being pursued

99 (Fall 2018)

Traditional undergraduates pursuing individualized majors

4
Libraries
Books volumes (print)

6.67 million

Microform items

4.26 million

Serials received

282,857

E-books

2.01 million

E-journals

279,206

Digitized images

4.31 million

Audio/video tapes, CDs, and DVDs

358,740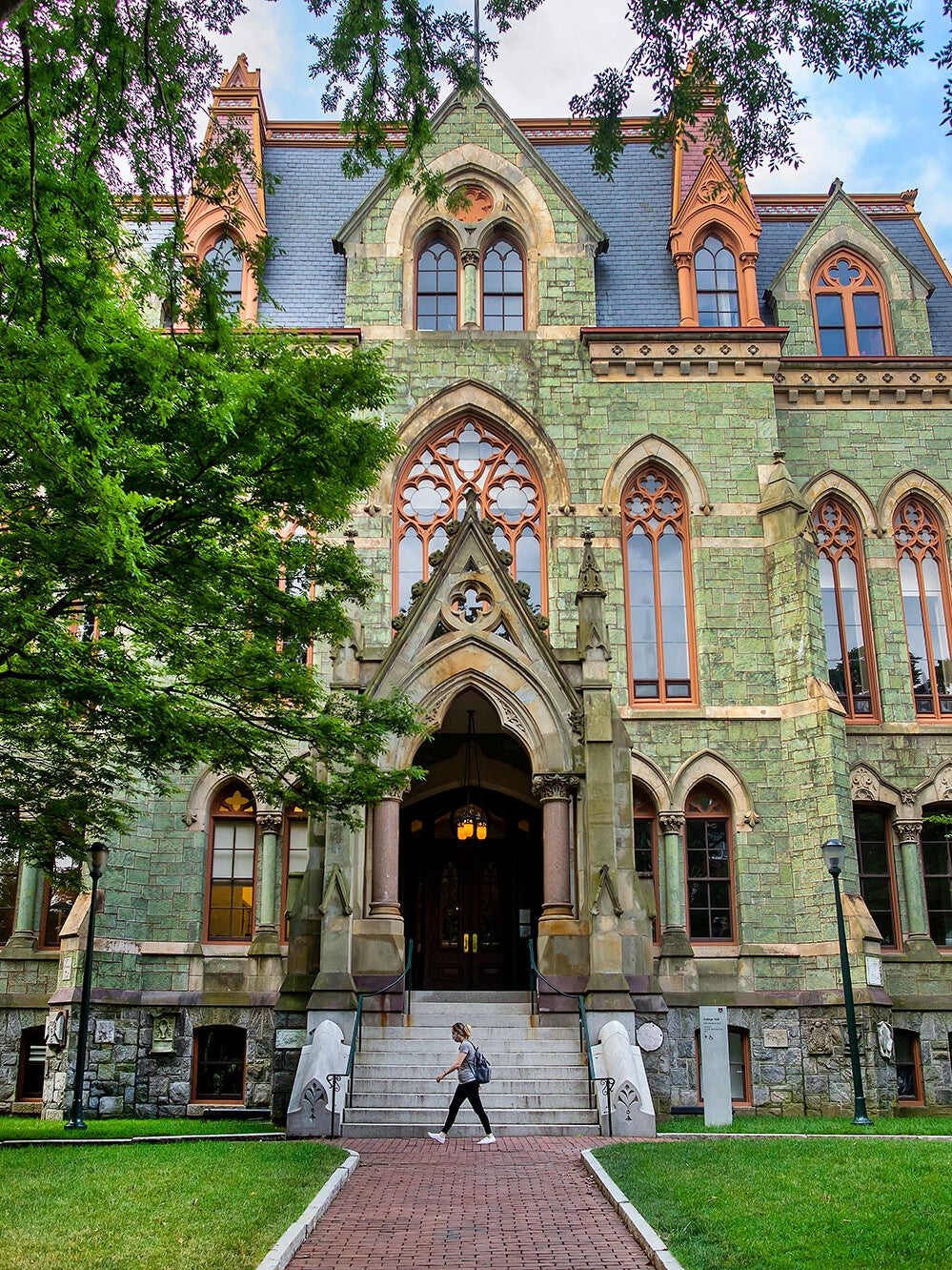 West Philadelphia campus: 299 acres, 217 buildings (excluding hospital).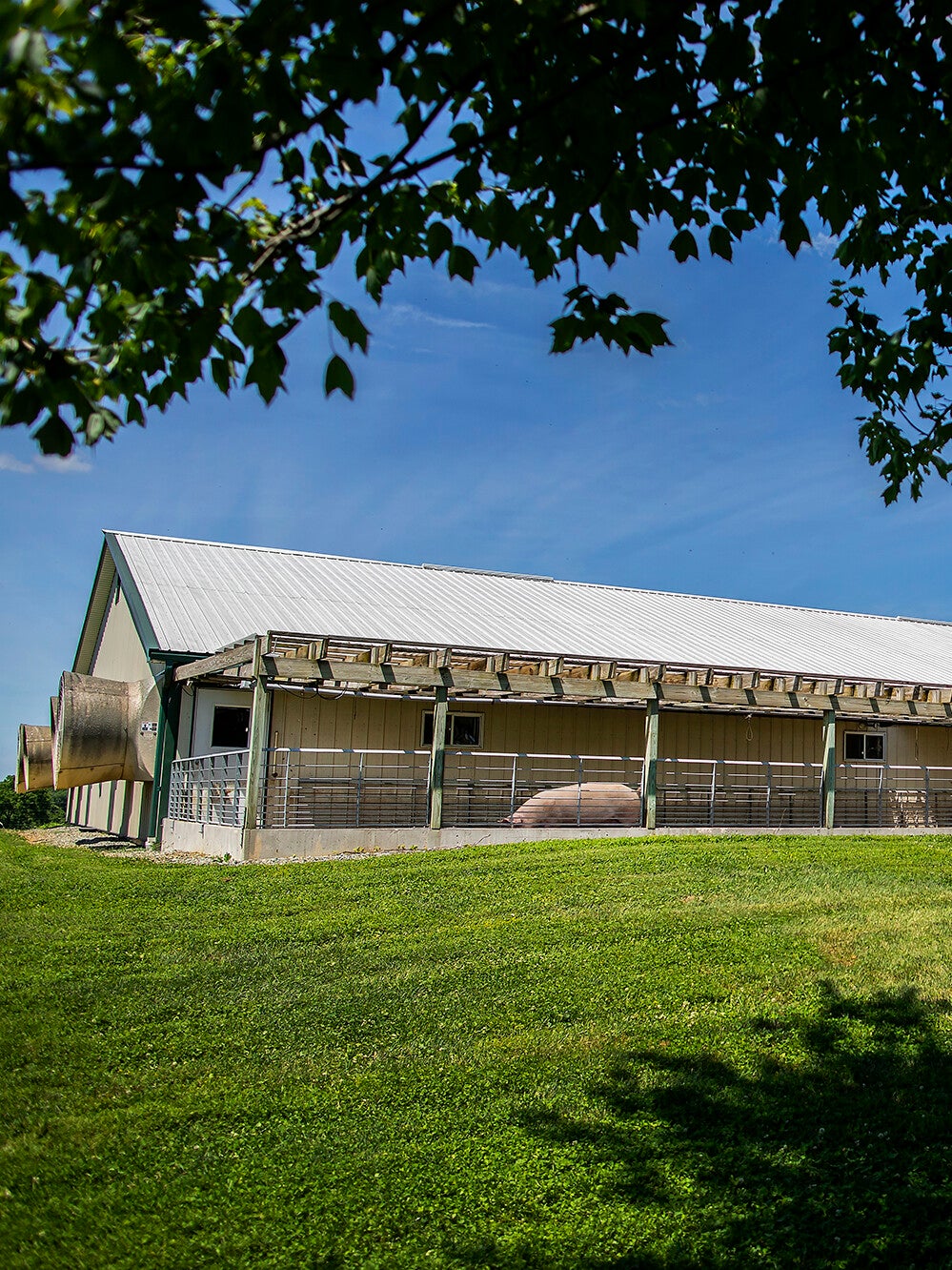 New Bolton Center: 694 acres, 111 buildings.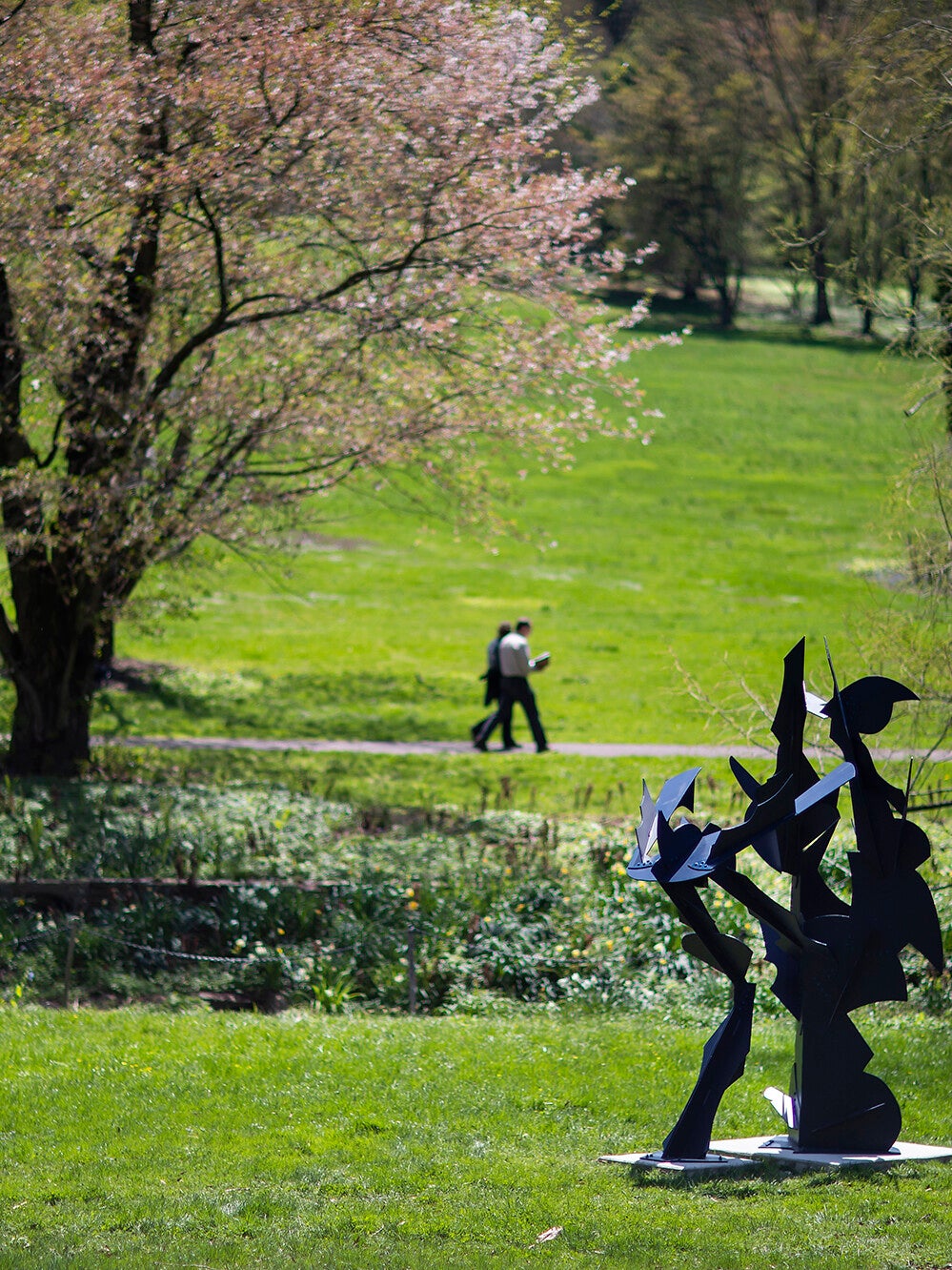 Morris Arboretum: 92 acres, 33 buildings.
Fundraising (Fiscal Year 2019)
Endowment

$14.66 billion

Voluntary support

$626.2 million

Contributions given by 146,794 individuals

$451.7 million

Gifts from foundations and associations

$186 million

Gifts from corporations

$98.3 million
Sponsored Projects (Nov. 2019)
in Awards

$1.2 billion

Awards

9,407

Projects submitted

4,593

Principal investigators that had a submitted project

1,847
Powerful Research (2019)
Research centers and institutes

189

Research faculty

5,000+

Postdoctoral fellows

1,300+

Academic support staff and graduate student trainees

5,700+

Research budget

$1.02 billion
Tuition, Annual Budget, and Payroll
Community Service
Nearly 14,000 University students, faculty, and staff participate in more than 300 Penn volunteer and community service programs and more than 60 academically based community service courses that are taught each year. Community service at Penn is primarily coordinated by Civic House (student volunteerism and advocacy), Fox Leadership, the Barbara and Edward Netter Center for Community Partnerships (coordinates academically based community service), and Penn VIPS (Volunteers in Public Service—faculty and staff volunteers), which is a part of the Netter Center for Community Partnerships.
Netter Center for Community Partnerships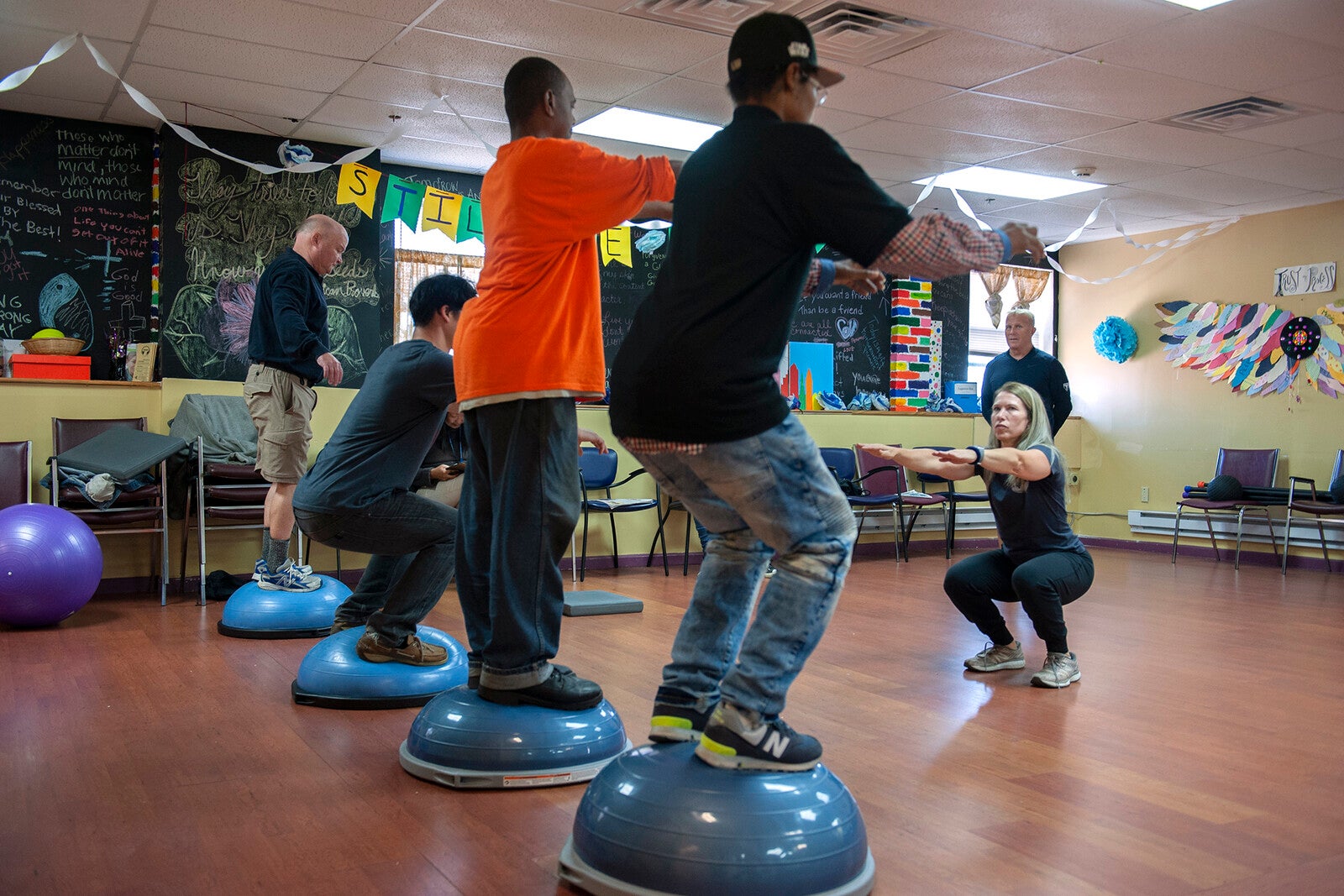 Outside of hospitals and clinics, Penn Medicine physicians, nurses, staff, and students are serving their neighborhoods through volunteerism.
Learn More