Health & Wellness
Home to a world-class medical, dental, nursing, and veterinary school, Penn is deeply dedicated to high quality patient care, research, and the advancement of interdisciplinary science. The University is also committed to providing the support, resources, and practical tools to ensure the wellness of its community.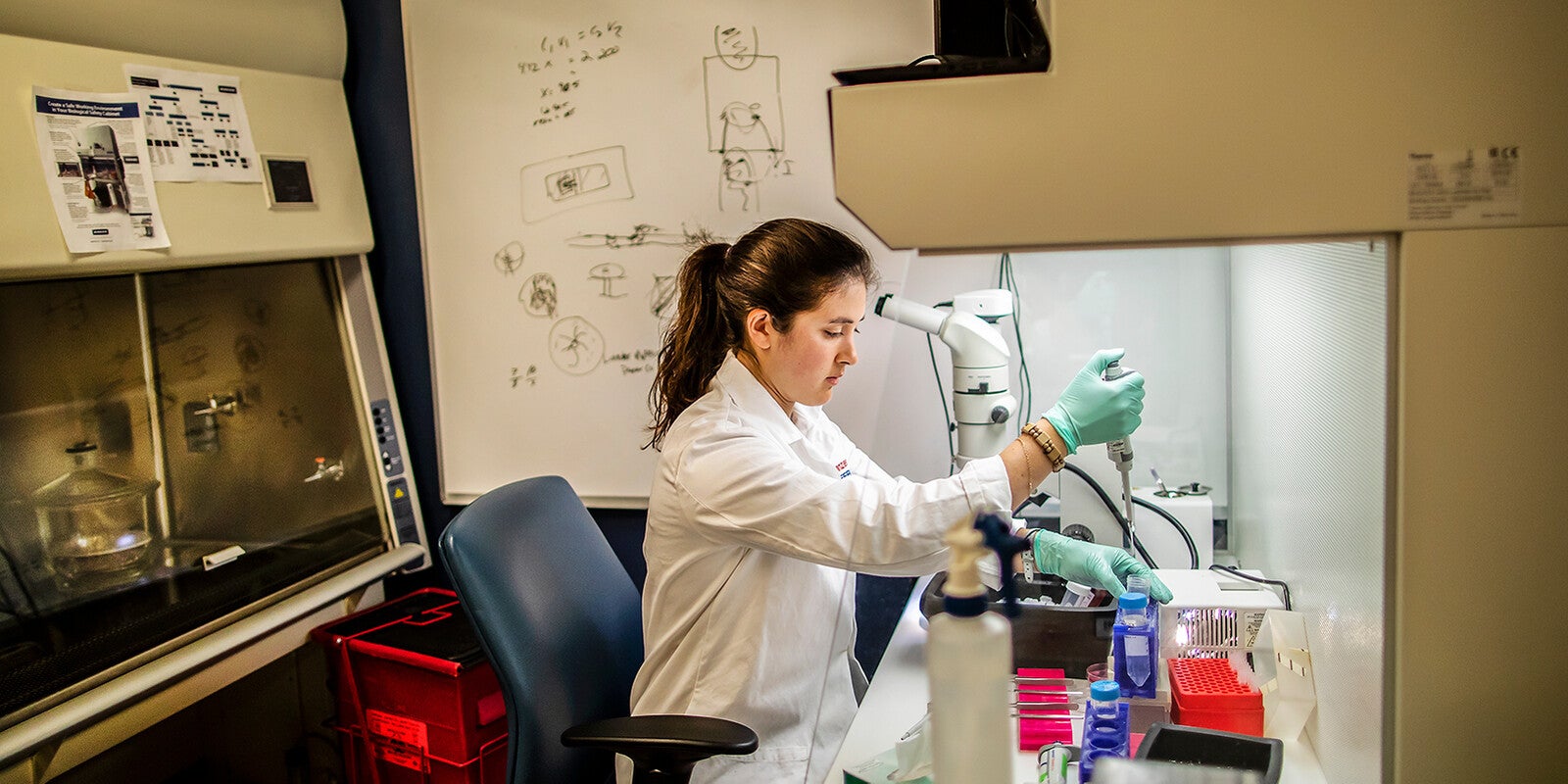 Medical Service Providers
Penn Medicine's central source for information, including physician directories, directions to facilities, online appointment scheduling, and health advice from one of the best hospital systems in the U.S.
Penn Dental provides compassionate, comprehensive dental care with dentists in every specialty. Read more about making an appointment, fees and insurance, how clinics work, and much more.
Ranked as the best nursing school in the world, Penn Nursing advances the entire nursing profession, from research and practice to policy, and delivers high quality health services through community engagement throughout the region.
The award-winning comprehensive online cancer resource from the Abramson Cancer Center at Penn.
Veterinary Care Facilities
Penn Vet's Ryan Hospital provides clinical services and around-the-clock emergency care for dogs, cats, and other domestic/companion animals.
Penn Vet's large animal facility features one of the world's biggest equine surgical facilities, a critical care center, a dairy, a laboratory for aquatic animal research, and one of Pennsylvania's three animal diagnostic laboratories.
Wellness at Penn
Wellness at Penn is dedicated to keeping students well and ready to achieve in all aspects of life.
COVID-19 Information
Visit Penn's COVID-19 Response page to learn more about Penn's campus-wide efforts to create a safe environment and to reduce the spread of COVID-19 throughout the community.
Stress, Distress, and Crisis (Counseling & Psychological Services)
Moderate, short-lived stress can improve performance, but can become unhealthy when it disrupts our day-to-day functioning. Stress can turn into distress when the demands we experience exceed our resources to cope.
Student Health Service
Student Health is a state-of-the-art primary care center dedicated to the health and well-being of Penn students. Student Health provides accessible, cost-effective, culturally-sensitive, and student-focused healthcare, including care for acute and chronic health problems, preventive health services, and health and wellness education.
Student Counseling (Counseling & Psychological Services)
Student Counseling provides professional psychological and psychiatric services to undergraduate, graduate, and professional students who need support in fulfilling their academic, social, and personal objectives. Along with health and wellness partners throughout the Penn community, Student Counseling directly supports student mental health through counseling, crisis management, consultation, education and outreach, and training.
Campus Health
Part of Student Health Service, Campus Health seeks to empower the Penn community to Live Well through advocacy, education, and action. Campus Health staff focus on a wide variety of healthy living topics including sleep, hygiene, stress reduction, nutrition, exercise, tobacco-free lifestyles and bike safety.
Alcohol and Other Drug Policies and Initiatives
Includes initiatives and policies about alcohol use, violence prevention, data collection, strategic project management, and (in a collaboration with Student Intervention Services) proactive crisis management.
Immunization and Health Insurance Compliance
The University of Pennsylvania requires students to meet certain health requirements, including carrying adequate health insurance coverage and immunization against diseases. Insurance and immunization information can be completed by students using online forms.
Wellness at Penn