Health & Wellness
Home to a world-class medical, dental, nursing, and veterinary school, Penn is deeply dedicated to high quality patient care, research, and the advancement of interdisciplinary science. The University is also committed to providing the support, resources, and practical tools to ensure the wellness of its community.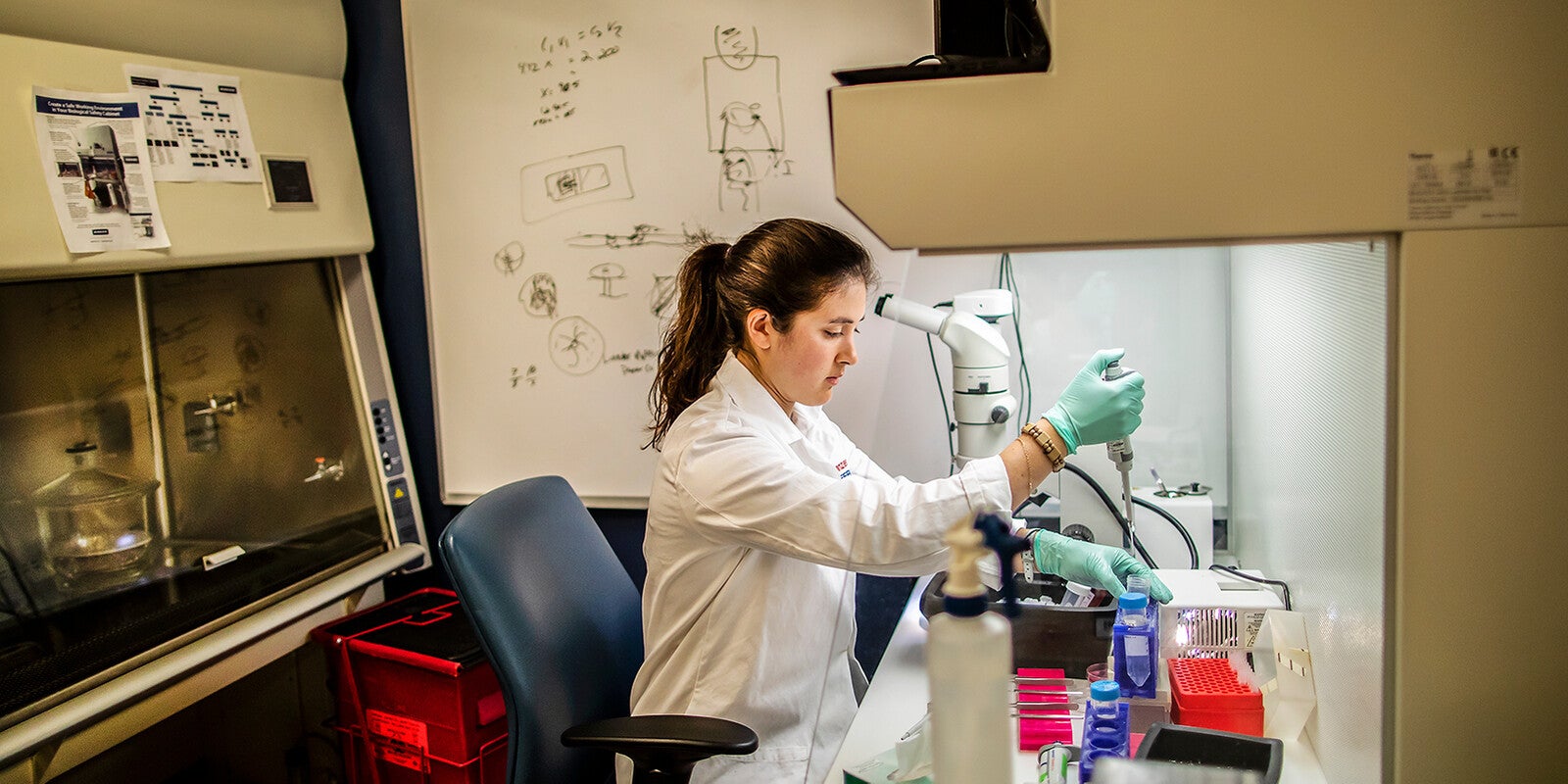 Medical Service Providers
Penn Medicine's central source for information, including physician directories, directions to facilities, online appointment scheduling, and health advice from one of the best hospital systems in the U.S.
Penn Dental provides compassionate, comprehensive dental care with dentists in every specialty. Read more about making an appointment, fees and insurance, how clinics work, and much more.
Ranked as the best nursing school in the world, Penn Nursing advances the entire nursing profession, from research and practice to policy, and delivers high quality health services through community engagement throughout the region.
The award-winning comprehensive online cancer resource from the Abramson Cancer Center at Penn.
Veterinary Care Facilities
Penn Vet's Ryan Hospital provides clinical services and around-the-clock emergency care for dogs, cats, and other domestic/companion animals.
Penn Vet's large animal facility features one of the world's biggest equine surgical facilities, a critical care center, a dairy, a laboratory for aquatic animal research, and one of Pennsylvania's three animal diagnostic laboratories.
Wellness at Penn
The Wellness at Penn initiative affirms wellness as a core priority and necessary driver of life on campus. It offers opportunities to reflect and engage on issues of wellness, stress, mental health, resilience, happiness, personal and academic goals, and the meaning of success. It also defines wellness as an ongoing, holistic process with multiple dimensions.
Physical: Find information on Penn Recreation, the Be in the Know Initiative, Student Health Service, and more.
Emotional: Read about Penn Reflect, the University's Employee Assistance Program, Counseling and Psychological Services, and more.
Social: Learn about centers like the LGBT Center, MAKUU, Penn Hillel, and more.
Intellectual: Listen in on a podcast with Penn's chief wellness officer, learn about the Positive Psychology Center, check out the Penn Benjamins peer counseling organization, and more.
Environmental: Find information on Kaskey Park (the Bio pond), Morris Arboretum, Penn Park, learn about Penn's Healthier Campus Initatives, and more.
Financial: Read about the Penn First-Generation Low-Income Program, how to secure employment as a student, legal and financial resources for Penn employees, and more.
Occupational: Check out information on flexible work options, the Penn Professional Staff Assembly, sleep resources from Campus Health, and more.
Spiritual: Learn about the different spiritual and religious groups at the University, including the Muslim Students Association, the Penn Newman Catholic Community, the Penn Buddhism Club, and more.
Wellness at Penn