Penn Resources & Facilities Open to the Public
A comprehensive list of campus facilities and activities that are open to all.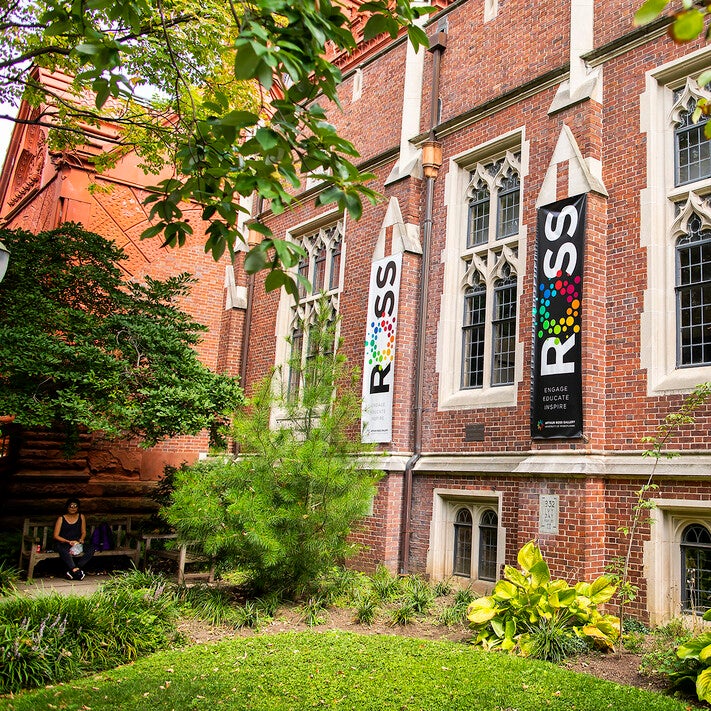 Accommodations
Campus Hotels
The Hilton Inn at Penn and the Sheraton Philadelphia University City Hotel offer on-campus convenience for visitors.
Cultural Resources
Serving as a rich cultural resource for students, scholars and the community, the Arthur Ross Gallery presents global art and artifacts through gallery exhibitions, scholarship and educational outreach.
The Institute of Contemporary Art believes in the power of art and artists to inform and inspire. The ICA is free for all to engage and connect with the art of our time.
Founded in 1995 by a group of students, faculty, staff and alumni, the Kelly Writers House is a large Gothic cottage on Locust Walk that serves as a center for writers of all kinds from Penn and the Philadelphia region.
The Morris Arboretum is a historic public garden and educational institution. A short drive or train ride from campus, the Arboretum hosts a full slate of programs that integrate science, art and the humanities.
The Penn Museum advances understanding of the world's cultural heritage through its extensive research, collections, exhibitions, and educational programming.
The Penn Humanities Forum promotes cultural conversation among artists, academics, and the general public that considers how the humanities are linked with many areas of inquiry in medicine, law, business, and the social sciences.
Listener-supported public radio from the University of Pennsylvania.
Healthcare
Penn nurses deliver high-quality health services to seniors, neighbors and clinics throughout the region.
Penn Dental provides compassionate, comprehensive dental care with dentists in every specialty. Look here for information about the Dental School Clinics, Penn Dental Network, and Faculty Practice Plan for faculty and staff.
Penn Medicine's central source for information, including physician directories, directions to facilities, online appointment scheduling, and health advice from one of America's best hospitals.
The award-winning comprehensive online cancer resource from the Abramson Cancer Center at Penn.
Sports and Recreation
Penn Athletics provides intercollegiate and recreational opportunities that enrich the Penn student experience, and makes athletic facilities and activities available to the entire campus community.
Penn's Ice Rink at the Class of 1923 Arena is open to the public for skating sessions, hockey games, lessons, and parties. The rink can be rented for private events year-round.
Information about the nation's oldest and largest relay carnival, which routinely draws more than 100,000 spectators each year.
Veterinary Care
Penn Vet's Ryan Hospital provides clinical services and round-the-clock emergency care for dogs, cats, and other domestic/companion animals.
Penn Vet's large animal facility includes one of the world's biggest equine surgical facilities, a critical care center, a dairy, a laboratory for aquatic animal research, and one of Pennsylvania's three animal diagnostic laboratories.