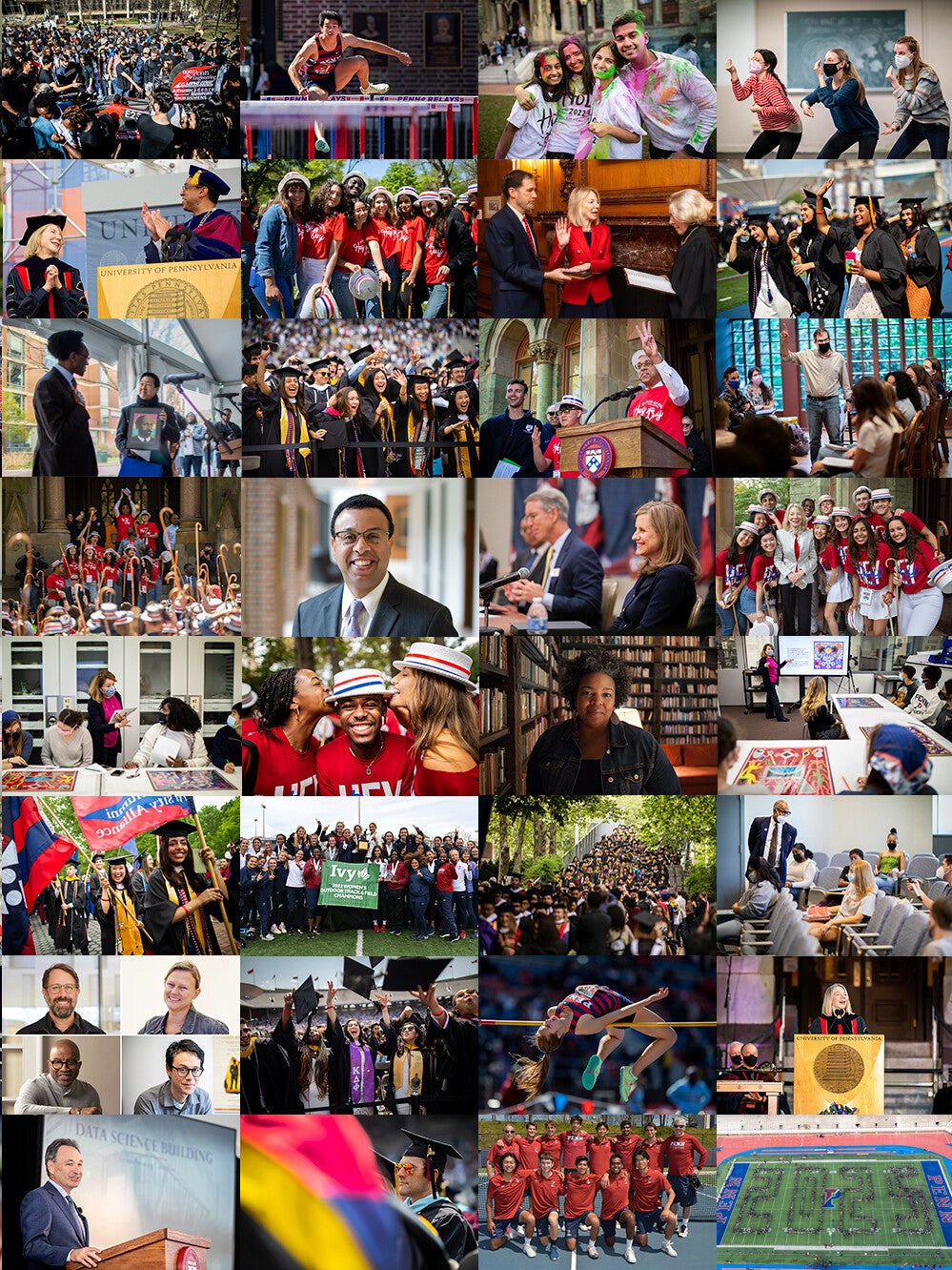 Campus & Community
Many in-person traditions returned to campus this year after a lengthy hiatus, including classes, but Penn's output of research, innovation, and growth never slowed throughout the year.
FULL STORY
For the Kids
The quarter-mile Garden Railway returns for the summer season, this year with a theme of America's Roadside Attractions. The railway features miniature versions of the Jolly Green Giant, the World's Oldest Largest Pecan, and more.
Ends October 10, 2022
Screenings
Three film works are presented: "Looking for Langston," "Territories," and "The Passion of Remembrance," by artist and filmmaker Isaac Julien, from the Sankofa Film and Video Collective. These are screened as a programmatic series at the Annenberg Center for the Performing Arts. Each screening features a conversation between a scholar and artist or filmmaker; the showings are curated by the Institute of Contemporary Art, Penn Live Arts, and BlackStar Projects.
Ends August 3, 2022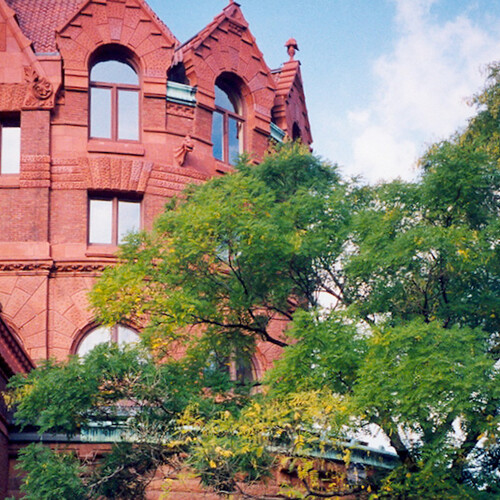 Exhibits
The Arthur Ross Gallery features the exhibit "From Studio to Doorstep: Associated American Artist Prints (1934-2000)," an exhibition on paper produced by Associated American Artists (AAA), a company founded in New York in 1934 with the intention of revolutionizing the art market.
Ends August 21, 2022
Your support ignites change locally and globally, transforming Penn into a powerful engine that advances knowledge for society's greatest good.
Support Penn
The Penn community should remember that our decisions impact the lives and health of students, classmates, colleagues, and our West Philadelphia neighbors.
Penn Cares
Penn Priorities
A look at a few of our big picture priorities that improve Penn as we create knowledge to benefit the world.
Equal Opportunity and Nondiscrimination at Penn
The University of Pennsylvania values diversity and seeks talented students, faculty and staff from diverse backgrounds. The University of Pennsylvania does not discriminate on the basis of race, color, sex, sexual orientation, gender identity, religion, creed, national or ethnic origin, citizenship status, age, disability, veteran status or any other legally protected class status in the administration of its admissions, financial aid, educational or athletic programs, or other University-administered programs or in its employment practices. Questions or complaints regarding this policy should be directed to the Executive Director of the Office of Affirmative Action and Equal Opportunity Programs, Franklin Building, 3451 Walnut Street, Suite 421, Philadelphia, PA 19104-6106; or (215) 898-6993 (Voice).